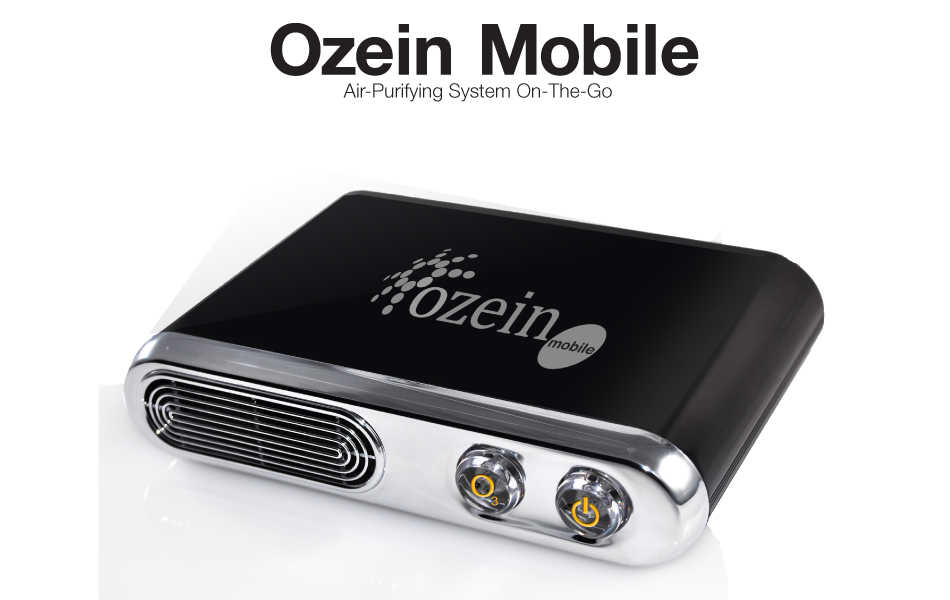 This multi-function air-purifier (HEPA+Carbon+O3+Negative Ion) can remove dust, smoke, foul odors,
and break down contaminants that pollute the air in your vehicle.
Just plug it in and enjoy cleaner, fresher air in your car. Breathe easy. Anytime. Anywhere.
Features that will change the quality of in-car air I breathe

Ozein Mobile can free your car from the worst of air pollutants. You can breathe easy knowing that Ozein is 99.99% effective in removing airborne contaminants that include dust, pollen, smoke, pet dander (skin flakes), mold, dioxin, formaldehyde and even radon decay byproducts. It is also effective in killing virus and bacteria that pass through its system. With Ozein Mobile you can create an atmosphere of wellness and turn your car into a clean breathing space that your family deserves.



The HEPA Filter can trap anything as small as 0.3 microns including dust, smoke and pollen.

The Carbon Filter efficiently adsorbs foul odor and protects you from harmful chemicals
and gases present in every moving vehicle.

Ozone is the secret in permanently eliminating the foul smells in a vehicle.
It does this by attacking the source. It kills the odor-causing bacteria,
mold or fungus that resides in the carpet or seat covers.

Ozein Mobile immediately goes to work in cleaning the indoor air from road exhaust
and particles and other allergens by using Negative Ionic purification.
What's in the box

Ozein Mobile Air-Purifier
Instruction Manual
Warranty Card
Power Cable
Slide Proof Mat
Cigarette USB adaptor
Specifications
Voltage Output: 5V DC/USB Port
Current Output: 1A
Power Consumption: 7 Watts
Ozone Output: 30mg/hr
Negative ion Output: 5,000,000/cu.cm
Unit Size: 16x12.5x3.8cm
Unit Net Weight: 330g
Area Capacity: 8-10sqm